The OKK Foundation is a nonprofit corporation that is organized under the laws of the Commonwealth of Virginia. The Foundation was established in 2002 and is recognized by the internal Revenue Service and the State of Virginia as a public nonprofit 501 (c) (3) organization that accepts tax deductible contributions and serves as the charitable arm of Omicron Kappa Kappa (OKK) Chapter of Omega Psi Phi Fraternity, Inc.
The Foundation operates exclusively for charitable and educational purposes: to fund educational scholarships for minority students; to assist & promote the general welfare of local community groups. The Foundation and Omicron Kappa Kappa (OKK) Chapter are excited and committed to help improve the lives of our neighbors in western Fairfax County and eastern Loudoun County. In partnership with OKK Chapter, we host leadership seminars and career seminars for middle school students in Fairfax County. We enthusiastically support the idea of reaching our youth at an early pre-high school age in consultation & cooperation with their parents.
Mission
Enhance the lives of those in the local community by supporting youth achievement via college scholarship awards, career mentoring of young men, and providing community outreach via smart partnering with community resources & supporters.
Motto
SCHOLARSHIPS, UPLIFT & MENTORING – Making a Difference!
Vision
Our Vision is that the SUM of our nonprofit efforts will result in signifcant opportunities for: all deserving underprivileged students to meet their goals of a college education beyond high school; empowering young males to reach their God-given potential; and the local community will thrive aided by the Foundation's outreach via community & social programs.
Fact Sheet
A. 2019 Scholarship Award Honorees
Scholarship is no side issue – it is an integral and deep-rooted component of this organization. To that end, the OKK Foundation, Inc and Omicron Kappa Kappa (OKK) Chapter of the Omega Psi Phi Fraternity, Inc., appreciated the participation of outstanding graduating high school seniors in seeking our scholarship awards. OKK has sponsored two (2) scholarship award programs in 2019: (OKK Foundation/Chapter 2019 Scholarship and the 2019 Norman E. Franklin Memorial Scholarship). Four scholarships have been awarded to outstanding college-bound high school seniors from western Fairfax county and surrounding areas at an awards ceremony on August 10, 2019.
OKK Foundation and OKK Chapter thank all the participants and proudly announce the four honorees:
Scholarship Awards for 2019
a. The Norman E. Franklin Memorial Scholarship awards ($2,300 each) $4,600.00
Perry Williams – Briar Wood High School $2,300.00
Trinity Sledge – Potomac Falls High School $2,300.00
b. The OKK Chapter and OKK Foundation, Inc. Scholarship ($2,000 each) $4,000.00
George Mwangi – McLean High School $2,000.00
Kendall Donalson – Episcopal High School $2,000.00
TOTAL SCHOLARSHIPS $8,600.00
Winners were selected based upon multiple factors including their scholarship, essay-writing ability, extra-curricular activities, community involvement, overall good citizenship, and interpersonal skills.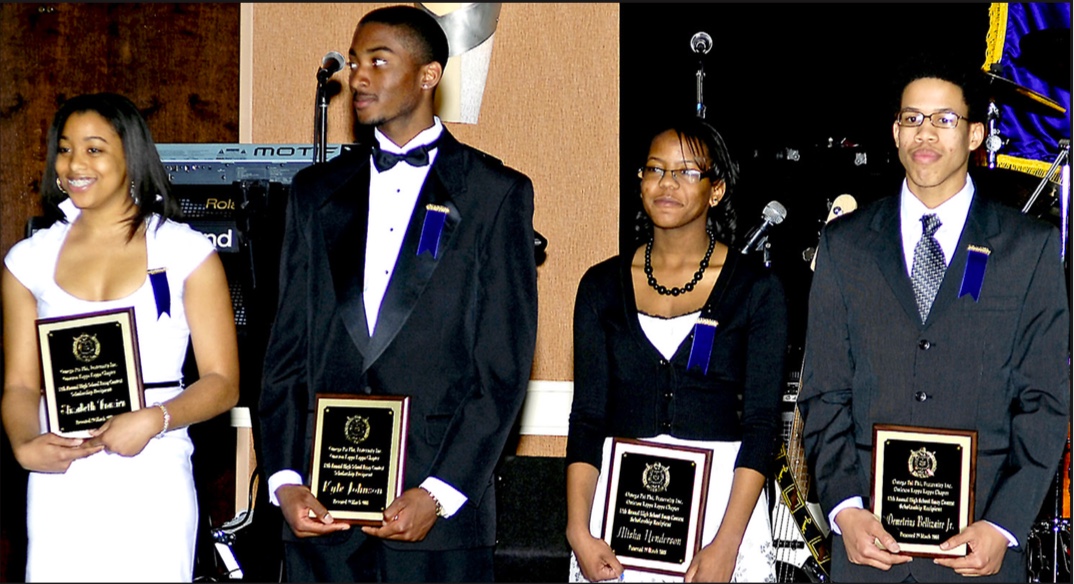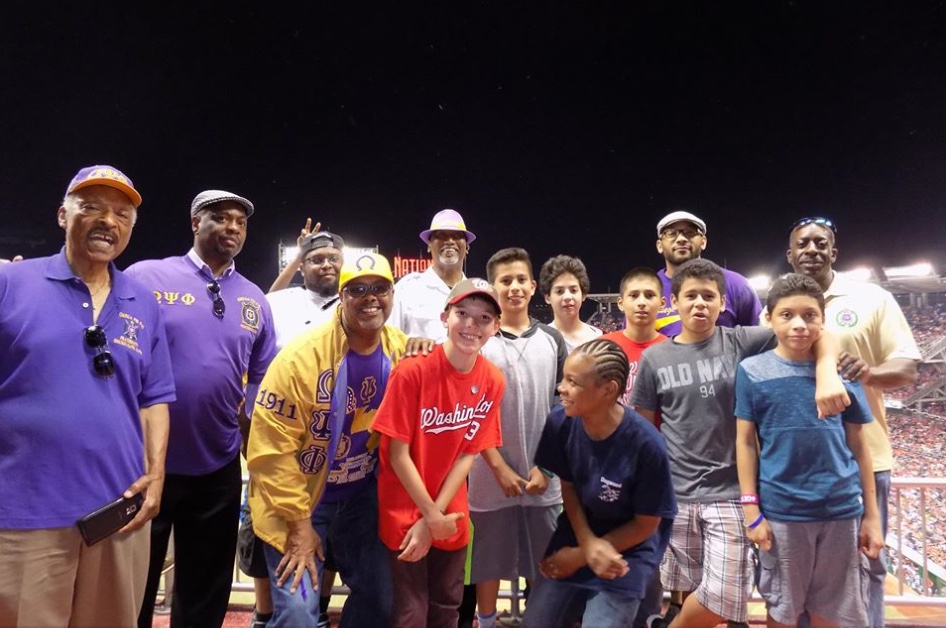 The Foundation and Omicron Kappa Kappa Chapter are excited and committed to help improve the lives of our neighbors in western Fairfax County and eastern Loudoun County. Since our inception, we have proudly awarded more than 30 scholarships to area high school graduates valued at over $30,000.
Charitable Programs Supported
• OKK College Scholarship Program
Scholarships to underprivileged, high achieving college-bound students
Download the Scholarship Application PDF
• OKK Youth Academy Program
Sustained mentoring to enrich the lives of young males and empower their intellectual & character
development
• Annual Essay Program
Reward essay writing prowess among students
• Talent Hunt Program
Recognize & reward community youth in the performing arts
• Community Support
Participate in food drives, Relay for Life cancer initiatives, annual Diabetes Walk-a-thons, annual blood and food drives,
Chamber of Commerce events
• Charitable Fundraising Events
Raise funds to financially support the above initiatives in partnership with Omicron Kappa Kappa Chapter (OKK)
NOTE: It is through the generosity of our supporters, like you, that we have
committed to award multiple scholarships annually to deserving minority college-bound high school graduates. The amount and number of scholarship awards will depend on the financial support that the Foundation receives from local businesses, their employees and the general public.
• Business Partnership Program
Partner with local business entities to enhance the lives and training of local youth and the community.
NOTE: It is through a partnership arrangement with Microsoft that OKK Foundation has been able to initiate free,
periodic workshop sessions for area youngsters ranging from 3rd graders to high school teenagers. These workshop
sessions provide a fun learning environment for the youth and adds to their skill levels.
Contact Information
Phone: (800) 876-6614
Email Address: Info@OKKFoundation.org
Website Address: www.OKKFoundation.org
Address:
OKK Foundation, Inc.
P.O. Box 2252
Reston, VA 20195
Foundation Tax Id Number: 01-0628736
Foundation Board Members
George K. Johnson President
Gary C. Powell, Ed. D.
Mike Parker Treasurer
Michael K. Jones Secretary
Earl Smith, Jr.
Julian P. Purvis
Kimmel Daniel
Howard A. Foard, Jr.
Larry D. Miller